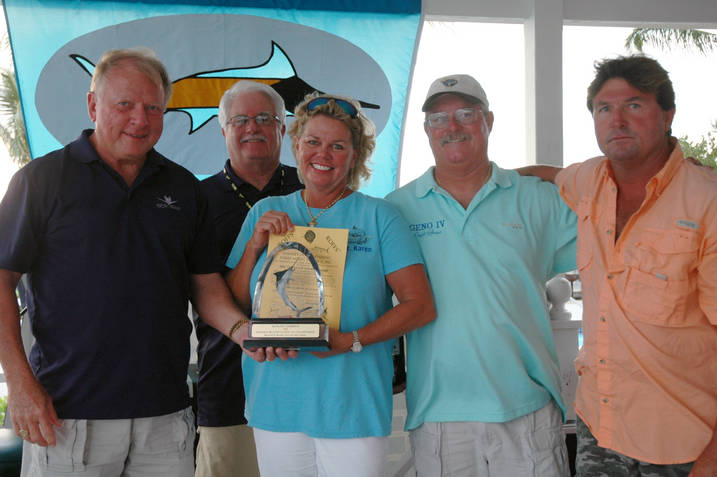 Geno IV had a great time at the 2011 Bahamas Billfish Championship.
We did very well!!!! We caught 4 out of 5 blue marlin in the 3 days of the Great Guana leg … winning a 1st place daily and 3rd Place overall… Check out the action packed video on the HOMEPAGE!!!
It was gut-wrenchingly exciting, as we were in 1st place, the 1st day, 1st place, the 2nd day, and 1st place the 3rd day until the last two hours of the tournament….UHG! ….some good blue marlin shots in our photo gallery.
Visit http://www.bahamasbillfish.com/ for more information on the 5 leg series of billfishing (maybe you would like to enter next year's Championship?) Call Captain Geno for all the details!