We strive on providing unmatched customer satisfaction! The fish mount produced will be a lasting memory for years to come, and having a repeat customer is our greatest reward. Our mount experts have produced over 500,000 of the world's finest made trophy fish mounts. Ask Geno IV to mount that special catch, meaning you we be receiving your fish mount of a life time. The detail of the reproductions are top quality and we also supply extra care in packaging and shipping.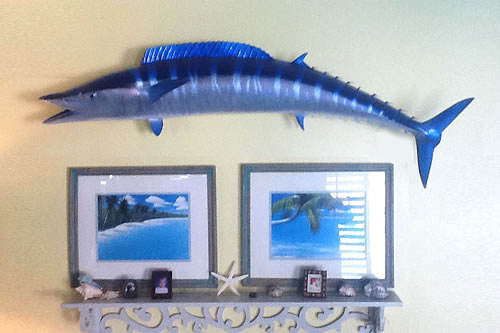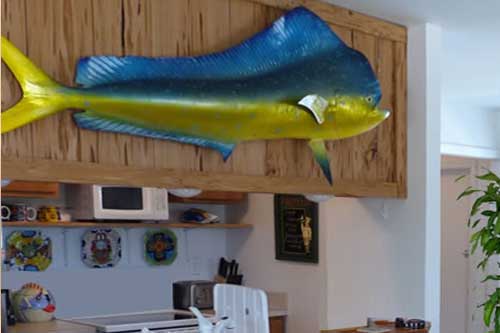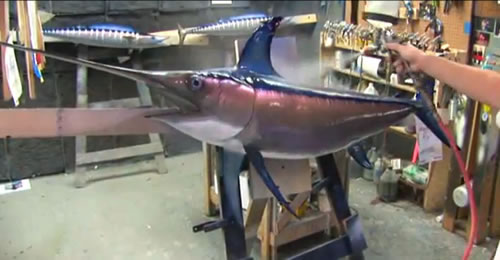 Client Testimonial
"I wanted to let you know that I received my Dolphin and Skip Jack tuna mounts yesterday in perfect condition. The extra care you folks took in packaging and shipping with creditable shippers is awesome. I would like to thank everyone involved in the whole process from the ordering the mounts to the final delivery.
The whole process was handled very professionally, no problems, no issues and Captain Geno delivered. I don't want to forget about the mounts themselves. I can't tell you how happy I am with the reproductions.
The detail in the Mahi Mahi compared to the picture is as close as anyone could have come and both mounts are absolutely beautiful, proudly displayed in my trophy room. Great experience dealing with you!"
Jeff, Hillsboro, Oregon