Ultimate World Class Swordfishing & Shark Fishing!
Deep Sea Swordfish & Shark Fishing Charter Specialists offering the Ultimate Experience in World Class Sport Fishing on our 51' Yacht. Full Day or ½ Day - All Inclusive Offshore Fishing Packages. Proudly Serving South Florida since 1961 from Palm Beach.
NOTE: There are 2 different trips to choose from...night trips or day trips. Shark fishing in Palm Beach is uniquely different from most other fishing destinations.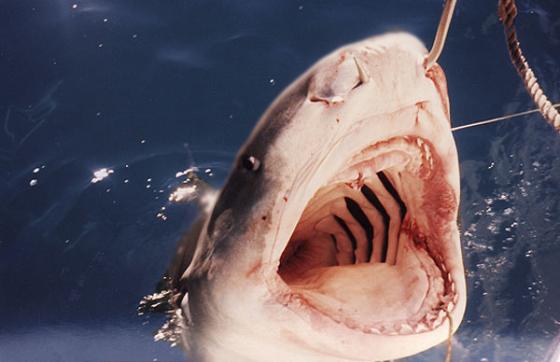 300 lb swordfish caught in Bimini 2012
Palm Beach offers great year around fishing for the adventurous Angler
seeking BIG GAME!
Typically, the summer is the best time of the year, because of the calmer seas, (and Sharks love the warmer water). Some common sharks caught INSHORE off Palm Beach are Bull, Tiger, Lemon, Hammerhead, Silky, and Blacktip...and be prepared for a grueling fight, as the most common Sharks caught are Bull Sharks and average 200-400 POUNDS!
..
We are fishing in the Gulf Stream which has currents that run almost four knots through some of the year. Fishing for big sharks encountered at the edge of the gulf stream only 1-3 miles off the S Florida coast is specialized fishing.
We use the freshest bait available so our shark trips start out by catching bait.
Swordfish are caught year round off the Florida coast. The largest seem to come in the winter and the most in the fall, but summertime offers calm seas for the angler and a more pleasant experience.
Sword fishing off South Florida has changed dramatically over the years...Just ask Capt. Geno...he started his Sword fishing career back in 1978 commercially catching Broadbill Swordfish for a living aboard his then famous Swordfish Vessel the "Just Right" (ask Dr. Guy Harvey).
Today, Swordfish Charters are fished recreationally along the Florida Coast either during the day or at night...the difference between day and night Sword fishing is literally like night and day....Daytime Sword fishing is usually offshore in 1600 to 1800 ft (260-300 fathoms) using one electric reel (Diawa 3000)...hand cranking is optional, but not recommend.
Nighttime Sword fishing, we use (80 Penns) 4 lines, drifting in 1200 to 2000 ft in alternating fathoms. South Florida swordfishing is great year around, but the summer months are special. This is when the seas are calm and one is much more comfortable...especially aboard the cool comfort of the air conditioned Geno IV.